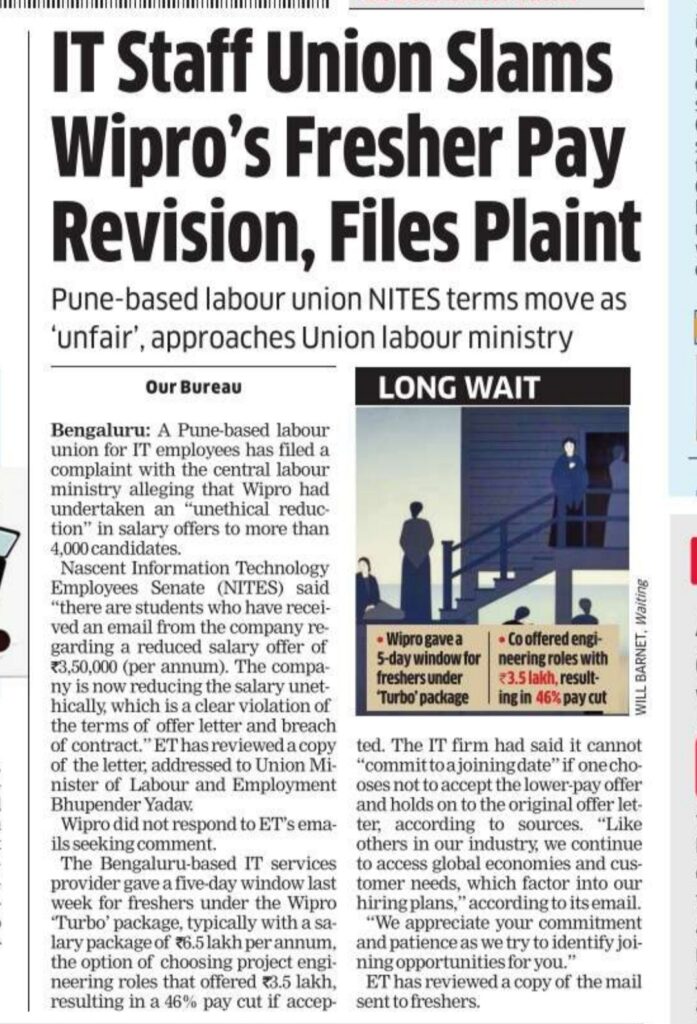 Dear fellow workers,
We are writing to you today to express our solidarity and support for the freshers who have been left waiting for over a year to be onboarded by Wipro. As a union, we believe that every worker deserves fair treatment and timely onboarding, and we are deeply troubled by the actions of Wipro in this matter.
The delay in onboarding has caused immense stress and financial strain for these freshers, many of whom have been waiting for months on end with no clear end in sight. This is unacceptable, and it is a clear indication of the unethical practices that are rampant within Wipro.
We urge all workers to stand together in solidarity with these freshers and demand that Wipro take immediate action to resolve this situation. We call upon the company to provide these workers with fair compensation for the time they have spent waiting, and to ensure that they are onboarded in a timely and respectful manner.
As a union, we are committed to fighting for the rights of all workers, and we will not rest until justice is served for these freshers. We urge you to join us in this fight, and to stand together as a united front against the unethical practices of companies like Wipro.
In solidarity,
Harpreet Singh Saluja
President
Nascent Information Technology Employees Senate NITES